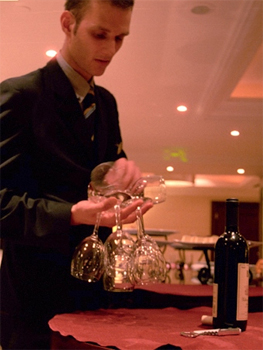 Are your guides, residents, maids or hotel waiters nice to your clients when you're not around to see them? One never really knows, how the business looks and sounds like to current and potential visitors.
We have been offering  mystery shopping for last 5 years, and we became professional in figuring out what tourism and travel businesses should do to improve their image and customer satisfaction. Every year we are happy to engage with new research tools and monitoring activities.
Based on reports we get, we also run customer-service-improvement workshops. We employ a business coach, who specializes in customer – service workshops in travel business. He is experienced management trainer, entrepreneur and expeditions leader.
We do not only prepare customer-service quality analysis – we confront it with multicultural needs of clients representing different regions of the world. Need to improve the service or image in the eyes of Arabic, Japanese, Chinese, Latin, Nordic or British clients? Our coaches will provide you with proper consultancy and staff coaching – based on analysis we have done for you.
Worried about unethical mystery shoppers? We do believe in ethics, too. We follow the Mystery Shopping Providers Assocition (MSPA) code of ethics, to ensure professionalism when obtaining information about tourism businesses.